US President Joe Biden has expressed support for a ceasefire between Israel and Gaza's militant Hamas rulers in a phone call to Israeli Prime Minister Benjamin Netanyahu.
Key points:
President Biden urged Israel to "make every effort" to protect innocent civilians, a White House statement said
A number of Democratic senators issued a statement demanding an immediate ceasefire "to prevent any further loss of civilian life"
The UN General Assembly will meet later this week to discuss the violence
Mr Biden is facing growing pressure from his own Democratic Party to play a more vocal role, but US officials say he and his team have opted for a quieter effort, talking directly with Israeli officials and US allies in the Arab world.
"Our calculation at this point is that having those conversations behind the scenes … is the most constructive approach we can take," White House spokesperson Jen Psaki said.
Mr Biden spoke by phone with Mr Netanyahu on Monday US time in what was their third conversation since the violence erupted more than a week ago.
The White House said Mr Biden "encouraged Israel to make every effort to ensure the protection of innocent civilians" and that the two leaders "discussed progress in Israel's military operations against Hamas and other terrorist groups in Gaza".
"The President expressed his support for a ceasefire and discussed US engagement with Egypt and other partners towards that end," a White House statement said.
Supporters of the Biden administration have demanded faster action, and 28 senators — more than half of the Democratic caucus — issued a statement on Sunday local time calling for an immediate ceasefire "to prevent any further loss of civilian life and to prevent further escalation of conflict".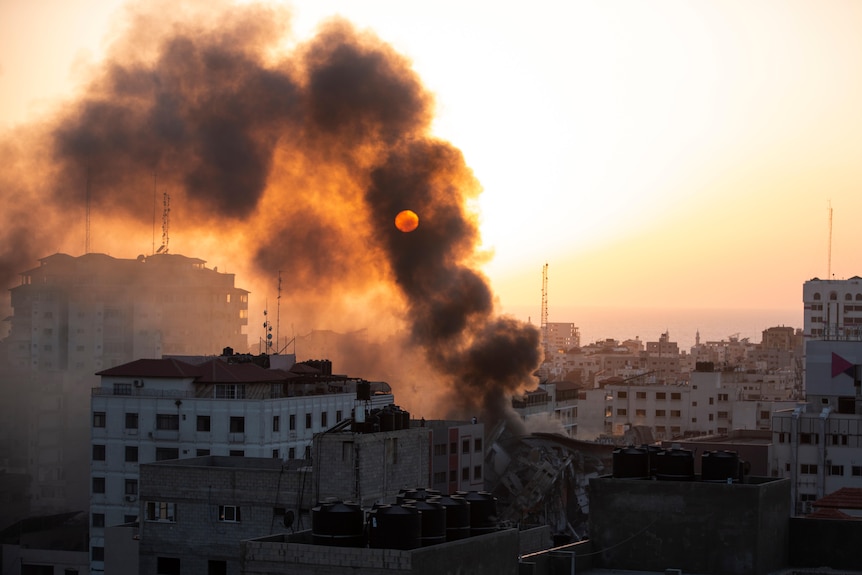 Senate Majority Leader Chuck Schumer said he also wanted to see a ceasefire reached quickly.
When asked if one was possible, a senior Israeli official told Reuters: "There is no such thing right now. There is no negotiation. There is no proposal. There is nothing on the table."
The official said that Egypt was likely the most reliable mediator between Israel and Gaza's Hamas rulers.
Egypt, which shares a border with Gaza, has mediated Israel-Hamas ceasefires in the past, along with Qatar and the United Nations.
The Biden administration has increasingly relied on Egypt because of its influence with Hamas.
The UN General Assembly will meet to discuss the violence later this week, but the senior Israeli official suggested the conflict may be prolonged.
"We have no idea how much time we need, because the rocket fire is unceasing," they said.
"We can't stop when the attacks are coming in like this. Israel is ready to keep fighting. The target bank is unending. This could go on for months."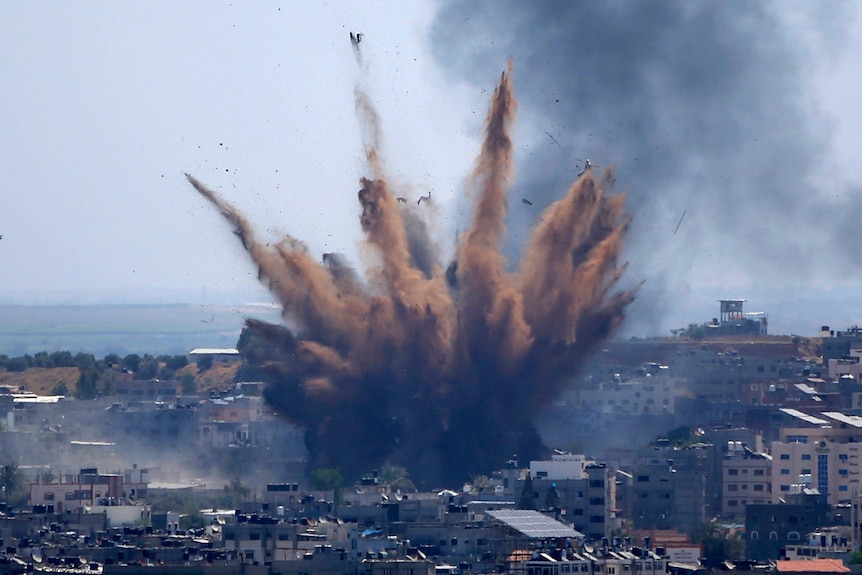 French President Emmanuel Macron said he would work with Egypt and Jordan on a concrete proposal for a way out of the conflict.
"For me there needs to be a process for a ceasefire as quickly as possible, and construction of a possible path to discussions between the different protagonists," Mr Macron said at a news conference in Paris.
"In the coming days we have decided to have a discussion with [Egyptian] President [Abdel Fattah] al-Sisi and the King of Jordan to be able together to see how we make a concrete proposal."
ABC/Wires
https://news.google.com/__i/rss/rd/articles/CBMia2h0dHBzOi8vd3d3LmFiYy5uZXQuYXUvbmV3cy8yMDIxLTA1LTE4L2pvZS1iaWRlbi1jYWxscy1mb3ItY2Vhc2VmaXJlLWlzcmFlbC1wYWxlc3Rpbmlhbi1taWxpdGFudHMvMTAwMTQ1NDI40gEoaHR0cHM6Ly9hbXAuYWJjLm5ldC5hdS9hcnRpY2xlLzEwMDE0NTQyOA?oc=5
2021-05-17 22:19:46Z
52781577069323