Washington: US President Joe Biden says he supports a ceasefire between Israel and Hamas, a major shift from his previous position that Israel has a right to defend itself from rocket attacks coming from Gaza.
Biden told Israeli Prime Minister Benjamin Netanyahu his views in a phone call on Tuesday (AEST).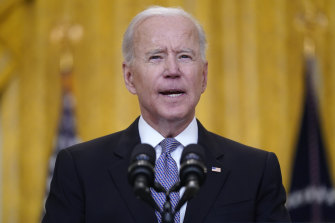 "The President expressed his support for a ceasefire and discussed US engagement with Egypt and other partners towards that end," a White House summary of the leaders' phone call said.
Biden also "encouraged Israel to make every effort to ensure the protection of innocent civilians," according to the summary.
Netanyahu's office told Israeli media that in the call, the PM told Biden he wants to complete all the goals of the Gaza operation before a ceasefire.
Netanyahu said on Monday (AEST) that he did not foresee an imminent end to the conflict.
"We're trying to degrade Hamas' terrorist abilities and to degrade their will to do this again," he told CBS.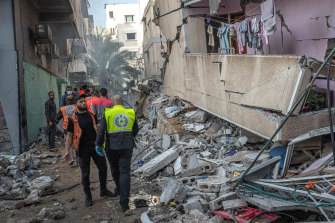 "So it'll take some time. I hope it won't take long, but it's not immediate."
US Secretary of State Antony Blinken has said the administration would support a ceasefire without explicitly demanding one.
"In all of these engagements we have made clear that we are prepared to lend our support and good offices to the parties should they seek a cease-fire," Blinken said while on diplomatic business in Copenhagen.
"But ultimately it is up to the parties to make clear that they want to pursue a cease-fire."
The Israeli military unleashed another round of heavy air strikes on the Gaza Strip overnight, saying it had destroyed 15 kilometres of militant tunnels and the homes of nine Hamas commanders.
Israel also fired artillery into Lebanese territory on Monday, a Lebanese security source told the Associated Press.
Biden's call with Netanyahu came a day after 28 Democratic senators issued a statement calling for Israel and Hamas to reach a cease-fire agreement.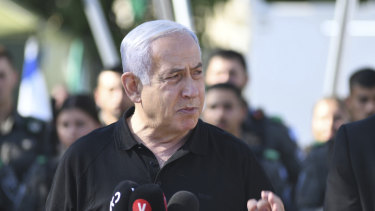 "I think the administration needs to push harder on Israel and the Palestinian Authority to stop the violence, bring about a cease-fire, end these hostilities, and get back to a process of trying to resolve this long-standing conflict," California Democrat Adam Schiff said.
Democrats became increasingly vocal in their opposition following Israel's bombing of a Gaza building containing the offices of the Associated Press and Al Jazeera media outlets.
Israel says the building was being used by Hamas and that it has shared intelligence with the Biden administration that provides evidence for the claim.
The Biden administration has blocked a joint attempt by China, Norway and other countries to release a United Nations Security Council statement calling the violence a "grave concern".
Biden told reporters last week: "My expectation and hope is that this will be closing down sooner than later, but Israel has a right to defend itself when you have thousands of rockets flying into your territory."
Israeli's week-long military strikes have killed 212 people, including 61 children, according to the Palestinian Ministry of Health in Gaza.
The Israeli death toll from the Hamas rocket attacks stands at 10.
What in the World
Matthew Knott is North America correspondent for The Sydney Morning Herald and The Age.
https://news.google.com/__i/rss/rd/articles/CBMicmh0dHBzOi8vd3d3LnNtaC5jb20uYXUvd29ybGQvbm9ydGgtYW1lcmljYS9iaWRlbi1jYWxscy1mb3ItY2Vhc2VmaXJlLWluLWlzcmFlbC1oYW1hcy1jb25mbGljdC0yMDIxMDUxOC1wNTdzcnUuaHRtbNIBcmh0dHBzOi8vYW1wLnNtaC5jb20uYXUvd29ybGQvbm9ydGgtYW1lcmljYS9iaWRlbi1jYWxscy1mb3ItY2Vhc2VmaXJlLWluLWlzcmFlbC1oYW1hcy1jb25mbGljdC0yMDIxMDUxOC1wNTdzcnUuaHRtbA?oc=5
2021-05-17 21:54:46Z
52781577069323