Large crowds swarmed inside Parliament Square in London last night as calls for the Met Police chief to resign grow over the force's handling of a vigil for Sarah Everard.
The crowd, numbering more than a thousand people, called for the resignation of Met commissioner Cressida Dick and the scrapping of the police, crime, sentencing and courts bill.
On Saturday (local time), Met police officers drew criticism for handcuffing women and removing them from crowds on Clapham Common.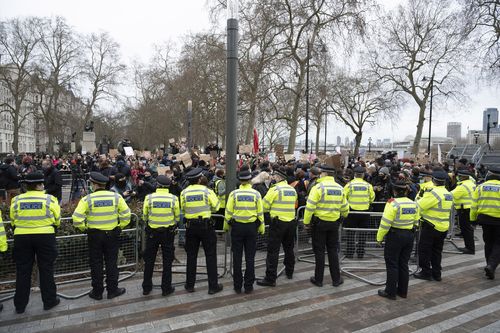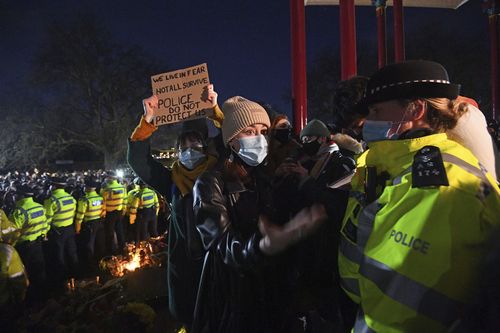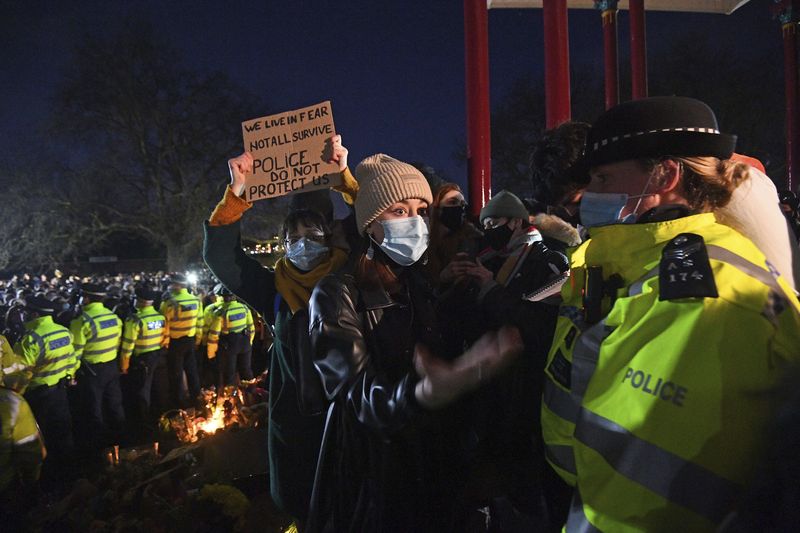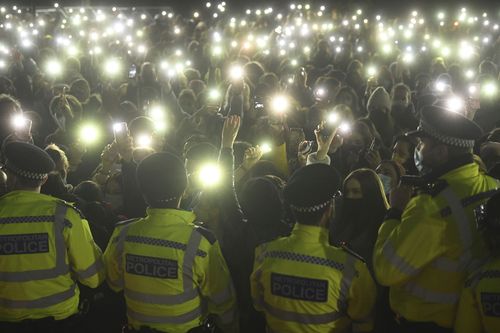 Thousands gathered throughout the day on Clapham Common, and the police were accused by some of heavy-handed action.
Dame Dick today declared she was not considering her position and was "determined" to keep leading the Met.
She defended how her officers had policed a "really big crowd".
"Quite rightly, as far as I can see, my team felt that this is now an unlawful gathering which poses a considerable risk to people's health," she said.
"I don't think anybody who was not in the operation can actually pass a detailed comment on the rightness and wrongness... This is fiendishly difficult policing.
People observed a minute's silence was in memory of Ms Everard, 33, whose body was found in woodland in Kent.
https://news.google.com/__i/rss/rd/articles/CBMiwQFodHRwczovL3d3dy45bmV3cy5jb20uYXUvbmF0aW9uYWwvYXVzdHJhbGlhLWJyZWFraW5nLW5ld3MtbGl2ZS1jb3JvbmF2aXJ1cy11cGRhdGVzLWhlYWRsaW5lcy1tYXJjaC0xNS0yMDIxLXN5ZG5leS1icmlzYmFuZS1jb3JvbmF2aXJ1cy1jYXNlcy1tYXJjaC00LWp1c3RpY2UvNTU5NDEzMjgtN2MwOC00ZTZhLWE4ODYtMGRiZGRkODI5NmMx0gFHaHR0cHM6Ly9hbXAuOW5ld3MuY29tLmF1L2xpdmUtYmxvZy81NTk0MTMyOC03YzA4LTRlNmEtYTg4Ni0wZGJkZGQ4Mjk2YzE?oc=5
2021-03-14 22:53:33Z
52781434532640