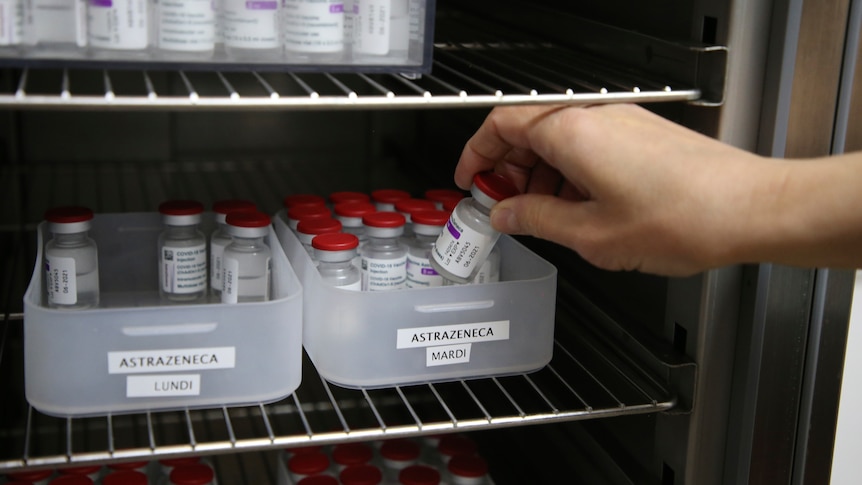 50pc of Victorian women exercising less than pre-pandemic, data shows
Still on Victoria, a VicHealth survey has found women's ability to exercise was more affected than men's during last year's coronavirus lockdowns.
Data shows half of Victorian women were exercising less than before the pandemic, while 75 per cent stopped playing sport.
VicHealth's Melanie Fineberg said juggling childcare and remote learning was a real barrier for women during lockdown.
"Sixty-seven per cent of women reported that they were primarily responsible for helping school-aged children with remote learning in comparison to only 24 per cent of men. We're still seeing women carrying the lion's share of that unpaid work at home and that having a flow-on effect for their exercise, which affects physical and mental well-being."
VicHealth has launched a campaign called "This Girl Can", which has a range of activities — online and in-person — to get women exercising again.
"It means you get the physical benefits, but really, and particularly for the year that we've all had, it's the mental wellbeing impact as well that women are missing out on at the moment, and we really want to get them back out there."
Reporting by Phil Johnson
https://news.google.com/__i/rss/rd/articles/CBMiZ2h0dHBzOi8vd3d3LmFiYy5uZXQuYXUvbmV3cy8yMDIxLTAzLTIxL2Nvcm9uYXZpcnVzLWF1c3RyYWxpYS1saXZlLXVwZGF0ZXMtY292aWQxOS1sYXRlc3QtbmV3cy8xMDAwMTkzMDbSAShodHRwczovL2FtcC5hYmMubmV0LmF1L2FydGljbGUvMTAwMDE5MzA2?oc=5
2021-03-21 00:20:24Z
52781443744404