Kiwis face an anxious wait on Friday to find out whether three days of coronavirus restrictions will be extended, with 12 new cases reported in the past 24 hours.
Jacinda Ardern and her cabinet will meet at 1pm (AEST) to discuss the restrictions and the Prime Minster is due to announce the decision at a 3.30pm (AEST) press conference.
It's expected that New Zealand's largest city, Auckland, will remain in stage three lockdown while the rest of country could maintain stage two restrictions.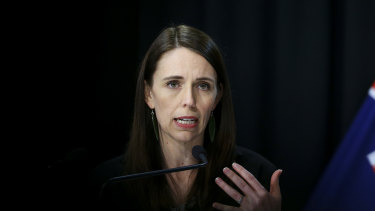 On Thursday, Ardern warned the situation would get worse before it gets better, with the country reporting 14 new cases of coronavirus - comprising 13 in the community and one in a traveller returning from the Philippines. The first four cases of the new outbreak were discovered on Tuesday.
"As with our first outbreak, we do have an expectation things will get worse before they get better," she said.
"Modelling suggests we will still see more positive cases. At this stage, though, it's heartening to see them in one cluster. As we all learnt from our first COVID experience, once you identify a cluster, it grows before it slows."
The discovery of four cases in one household on Tuesday shocked New Zealand, which had implemented one of the most successful efforts to restrict the virus in the world and had gone 102 days without community transmission.
It has also thrown into question the timing of the New Zealand election, which is due to be held on September 19.
There are now 29 cases linked to the initial cluster of four in Auckland, and the country has a total of 48 active cases.
Auckland Mayor Phil Goff told Radio NZ on Friday morning that he backed the extension of level three restrictions to contain the spread of the virus but said he wanted the national government to support the city with additional funds to ameliorate the economic cost of a lockdown.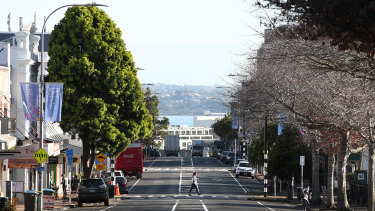 "We've got at the moment, fortunately, it looks like one cluster but we can't guarantee that there aren't other clusters, if you go hard and you go early, you don't lift it prematurely, because you sometimes lose what you might otherwise have gained," he said.
"Every New Zealander looks across the Tasman at Melbourne, which is a city pretty much the same as Auckland, sees what happened there, it took them five weeks to respond, we've responded as soon as we have detected the cases," said Goff.
"Go hard and go early worked well for us last time as the prime minster said, and it will work for us again."
"If we were to go back into level four lockdown, we are looking for what sort of assistance might be available to council as well as the business community."
He warned a quarter of the city's work force would be at home under level three restrictions and that half the workforce would be at home under level four restrictions
Level 3 restrictions mean that hospitality and retail businesses can only trade online and provide take away meals.
Auckland accounts for just under 40 per cent of the country's GDP, and the quarantine measures could wipe $439 million a week from the economy, claims ASB Bank research.
James Massola is south-east Asia correspondent based in Jakarta. He was previously chief political correspondent, based in Canberra. He has been a Walkley and Quills finalist on three occasions, won a Kennedy Award for outstanding foreign correspondent and is the author of The Great Cave Rescue.
https://news.google.com/__i/rss/rd/articles/CBMifWh0dHBzOi8vd3d3LnNtaC5jb20uYXUvd29ybGQvb2NlYW5pYS9raXdpcy1mYWNlLWFueGlvdXMtd2FpdC1vdmVyLWNvcm9uYXZpcnVzLXJlc3RyaWN0aW9ucy1hcy1jYXNlcy1ncm93LTIwMjAwODE0LXA1NWxucS5odG1s0gF9aHR0cHM6Ly9hbXAuc21oLmNvbS5hdS93b3JsZC9vY2VhbmlhL2tpd2lzLWZhY2UtYW54aW91cy13YWl0LW92ZXItY29yb25hdmlydXMtcmVzdHJpY3Rpb25zLWFzLWNhc2VzLWdyb3ctMjAyMDA4MTQtcDU1bG5xLmh0bWw?oc=5
2020-08-14 00:24:00Z
52780996545790