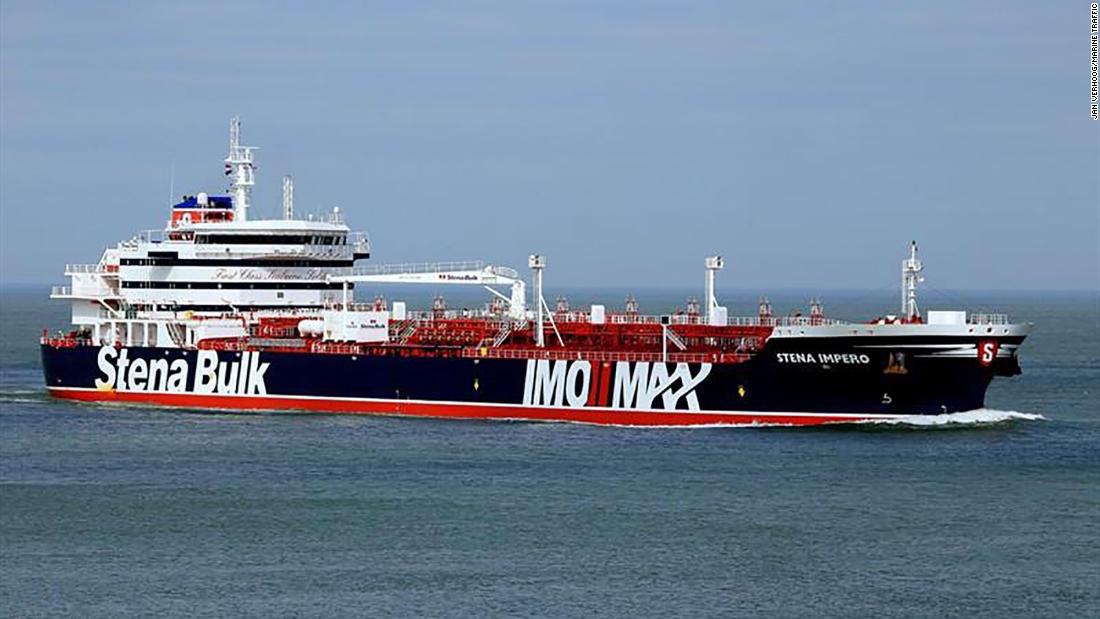 The British-flagged tanker, the Stena Impero, has become a pawn in the widening crisis between the Islamic Republic and Western powers in the Persian Gulf, as Iran fights to free itself from the crippling effects of continued American economic sanctions.
"This is classic Iranian escalatory behavior designed to show it can also push back," Sanam Vakil, senior research fellow at Chatham House in London, told CNN on Saturday.
But there could be serious consequences for Iran's aggression toward the UK, as it seeks to renew nuclear talks.
Iran's actions in the Strait came just hours after authorities in Gibraltar agreed to extend the detention of an Iranian oil tanker in its custody for 30 days. That ship, the Grace 1, was seized by British authorities on July 4, accused of attempting to transport oil to Syria in violation of European Union sanctions.
"The dangerous strategy for Iran is that this could push the UK closer to the United States and result in greater coordination between the two allies," Vakil said.
The UK -- one of three EU countries party to the Iran nuclear deal -- has worked to maintain the landmark agreement even after its ally, the US, dropped out. But Iran's escalation in the Strait makes that balancing act between saving the deal and appeasing Washington increasingly difficult.
Foreign Secretary Jeremy Hunt said on Twitter Saturday that the incident showed "worrying signs Iran may be choosing a dangerous path of illegal and destabilising behavior," adding that the UK's response would be "considered, but robust."
https://www.cnn.com/middleeast/live-news/iran-british-tanker-july-2019/index.html
2019-07-20 13:52:00Z
52780335499826