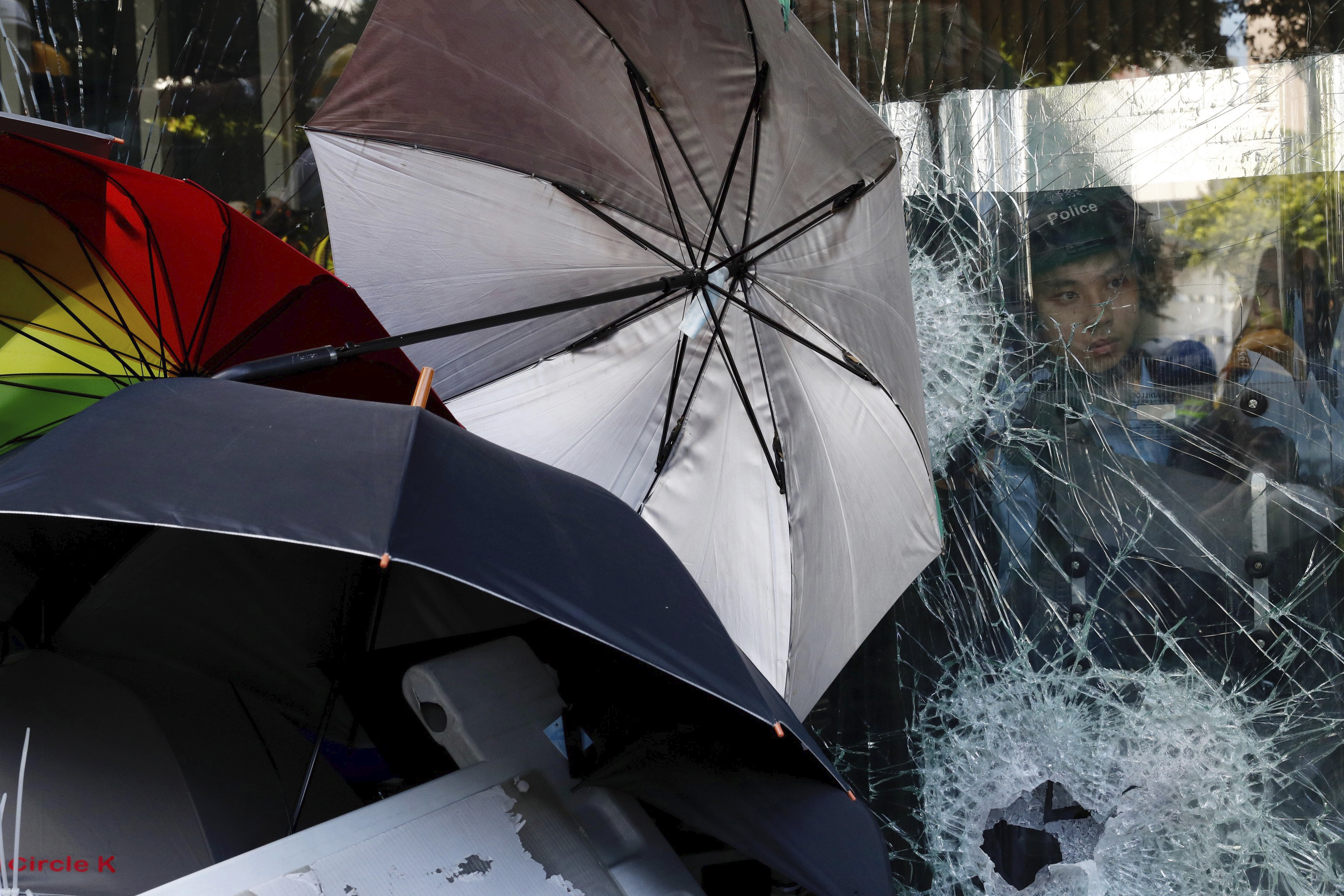 Tensions are growing outside the Hong Kong government headquarters, known as the Legislative Council (LegCo), where protesters have smashed multiple windows and torn down barriers, so far without any reaction from police.
Several thousand protesters are packed into the demonstration zone outside LegCo's public entrances, wearing helmets and masks. Their arms are wrapped in cling film to protect them from pepper spray.
There is little to no leadership and only spontaneous coordination. That's led to confusion about how and when protesters should break in to LegCo ... and what they'll do even if they can get inside.
The protesters are all very young and very aware of the risks they are taking, hiding their faces and blocking reporters from taking photos. Some have even demand that images be deleted if they fear someone has been compromised.
As the sun starts to go down here, the feeling is that we're headed for an ugly, violent night.
Police patience cannot last forever and official statements suggests it's almost run out. Protesters, meanwhile, are determined to stay on, even if that means fighting.
https://www.cnn.com/asia/live-news/hong-kong-july-1-protests-intl-hnk/index.html
2019-07-01 13:05:00Z
52780321727816