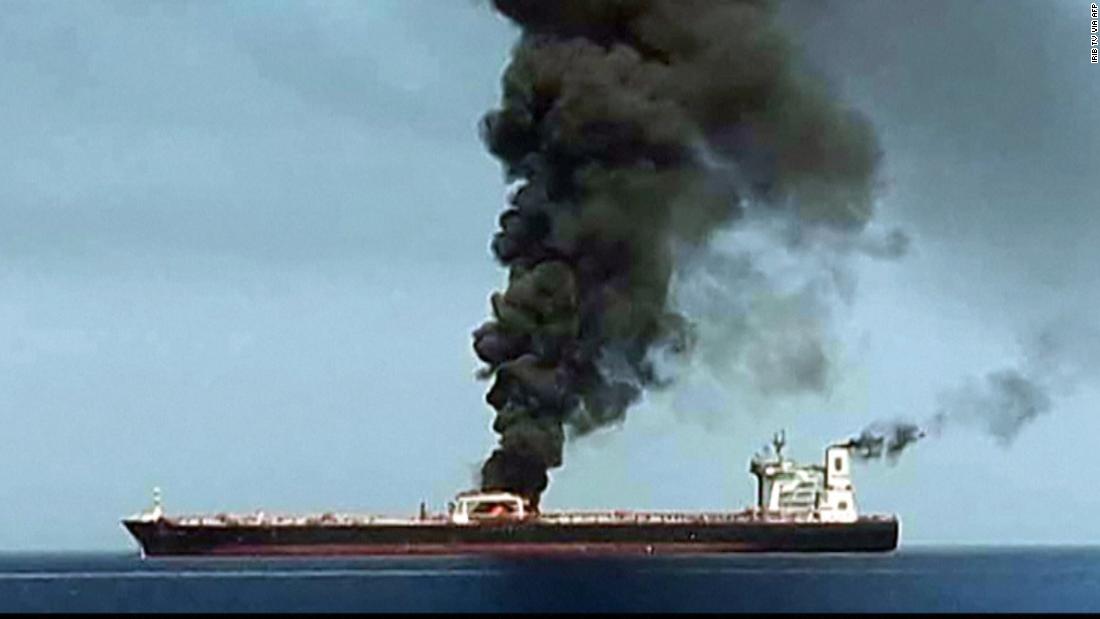 Thursday's suspected attacks on two tankers in the Gulf of Oman come a month after four commercial ships were hit in the same waterway, heightening tensions in a region already on edge.
But these reported attacks appear to be even more aggressive. Here's the difference between the two incidents.
May 12 incident
In the incident on May 12, four ships were at anchor in the UAE port of Fujairah, a few kilometers from the coast, when they were apparently hit by mines or improvised explosive devices likely attached to their hulls overnight. The attacks caused no injuries and no evacuation. They were, essentially, pin-prick strikes, a subtle message.
The US and Saudi Arabia suspect Iran was behind those attacks -- though no evidence of its involvement has been presented. Tehran denied any involvement, and precisely who carried out the attack is still under investigation.
Today's incident
The two tankers involved in today's suspected attacks were some 70 kilometers from the UAE, closer to the Iranian coast.
One of them was hit above the water line by what witnesses described as "some sort of shell," according to an official from the firm that owns the boat. The other ship caught on fire following an explosion. The crews of both boats were evacuated.
There has been no assigning of blame thus far today, but the volume has been turned up.
https://www.cnn.com/middleeast/live-news/gulf-of-oman-incident-latest-intl/index.html
2019-06-13 13:02:00Z
52780313015771