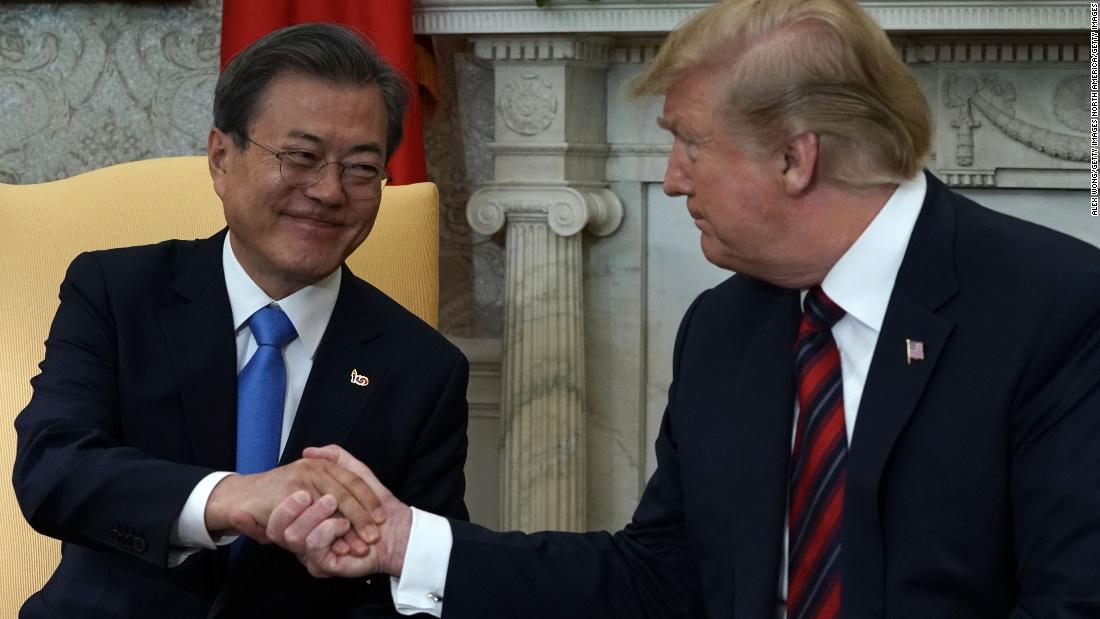 Nuclear talks between the United States and North Korea had appeared to come to something of a standstill in recent weeks ahead of today's historic meeting between US President Donald Trump and North Korean leader Kim Jong Un at the demilitarized zone (DMZ).
Their last meeting: Trump and Kim last met face-to-face at the end of February in Hanoi, Vietnam. But their second summit ended early without an agreement, with both sides claiming the other over-reached.
In the weeks that followed the collapsed summit, there was little word of any progress between the two sides.
What comes next: Following his meeting with Kim today, Trump said talks would resume, led by special representative Steve Biegun.
Biegun said earlier this month that "the door is wide open" for talks to continue, but noted that "US-North Korean diplomacy has been in something of a holding pattern" since Hanoi.
The focus of previous talks led by his team where on further progress towards North Korean denuclearization. Trump barely mentioned that word when he talked about today's meeting with Kim, however, focusing instead on his personal relationship with the North Korean leader.
Pyongyang's big focus is on getting sanctions relief. Trump said after meeting with Kim that sanctions will remain in place for now, but indicated they could be relaxed if talks go well.
https://www.cnn.com/politics/live-news/trump-dmz-kim-live-intl-hnk/index.html
2019-06-30 09:16:00Z
52780322744291