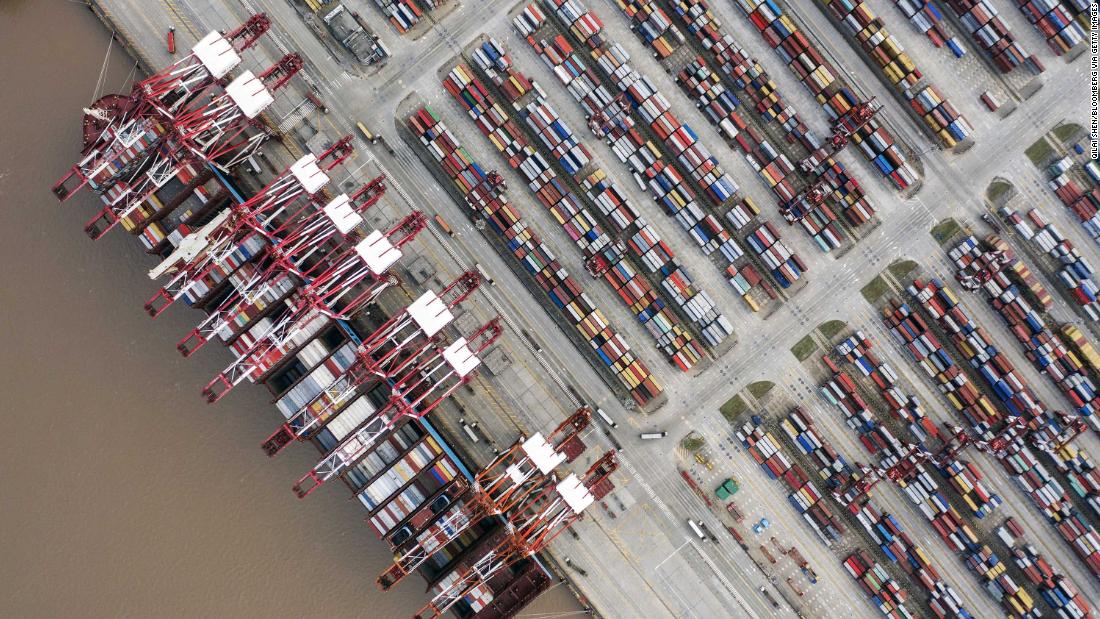 The Trump administration raised tariffs on $200 billion worth of Chinese imports from 10% to 25% at 12:01 a.m. ET Friday.
Investors have been preoccupied with the trade fight all week, though the immediate market reaction was mixed.
All eyes will be on Washington as day two of trade talks with Beijing unfolds, and investors try to determine the path forward.
The first day of discussions did little to settle markets.
The Dow
closed down 0.5% on Thursday. The
S&P 500
shed 0.3%, and the
Nasdaq
declined 0.4%.
2. Uber IPO: Trade could take some attention off Uber's Wall Street debut, billed as the year's most-hyped IPO.
The company will start trading on the New York Stock Exchange Friday with the ticker UBER.
The company priced its initial public offering at $45 a share on Thursday. That's at the low end of its original proposed price range of between $44 and $50 a share.
Still, the company will raise $8.1 billion and will rank among the largest US public offerings ever.
Uber has a tough road ahead. It needs to prove that it won't go the same way as competitor
Lyft
(LYFT)
, whose shares have plummeted since its own IPO late March.
3. Earnings and economics:
JD.com
(JD)
,
Marriott
(MAR)
and
Viacom
(VIAB)
are set to release earnings before the open.
The Asia unit of brewer
Anheuser-Busch InBev
(BUD)
filed an application on Friday to list on the Hong Kong stock exchange as it prepares for an IPO later this year, according to the
Wall Street Journal
. The company is said to be targeting a valuation of $70 billion.
US consumer inflation data for April will post at 8:30 a.m. ET.
4. Coming this week:Friday
— US consumer price inflation; UK GDP;
Marriott
(MAR)
earnings
https://www.cnn.com/2019/05/10/investing/premarket-stocks-trading/index.html
2019-05-10 09:26:00Z
CAIiEH3Kq6ySC4IraLgfNTy2u1IqGQgEKhAIACoHCAowocv1CjCSptoCMPrTpgU